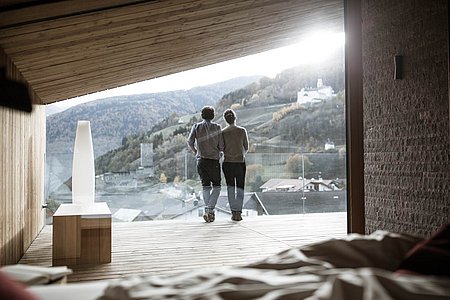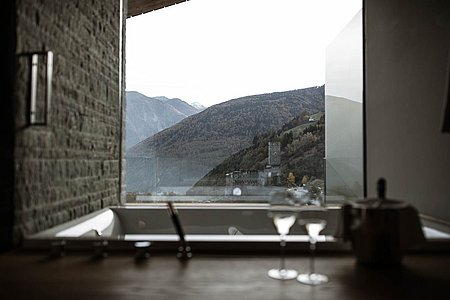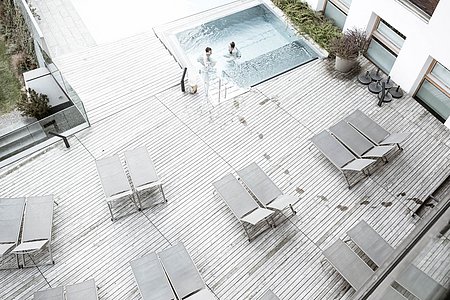 Romantic penthouse suite for 2 people with a south-facing spacious sunny terrace with panoramic view, natural wooden floors, luxury bathroom with shower, bath, separate WC, satellite TV, telephone, safe, mini bar, spa bag and bathrobe size: 50 m2
Our rooms are all individual. This pictures are examples for this room category and can vary.
You've made it to the top. This top floor suite opens up perspectives – with its generous room height and the linear design. Three steps lead up to an elevated level where a double bathtub offers relaxation.
Our prices
change or cancellation of booking is free of charge until 48 hours prior to arrival
no minimum duration of stay
best price on direct booking
Ground plan

2 pers. | size: 50 m2 | Dachg.