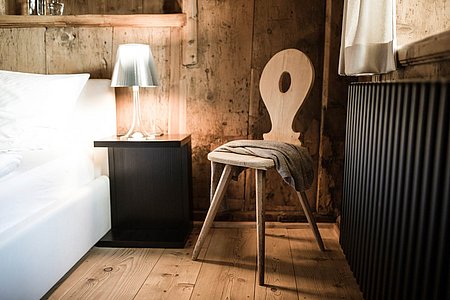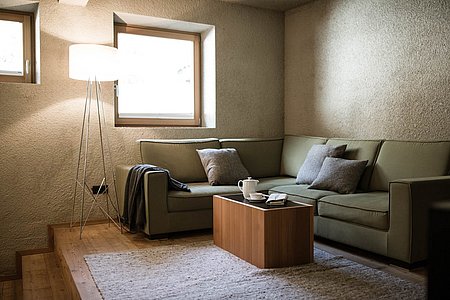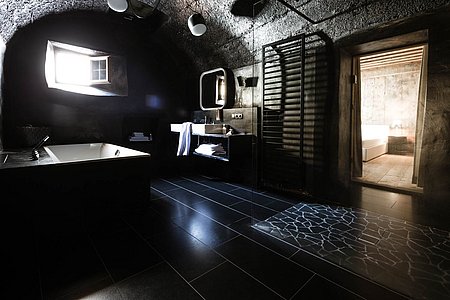 A spacious family suite with a gothic furnished master bedroom and separate children's room, a cosy lounge area completed with wooden floors, a luxurious bath, originally used in the historic kitchen for curing meat, with shower and bath, hairdryer, bidet and separate WC, satellite TV, telephone, safe, mini bar, bathrobe and wellness bag size: 65 m2
Our rooms are all individual. This pictures are examples for this room category and can vary.
Unique rooms with an unforgettable charm. The bedchamber is an 800-year-old gothic room; an old smoke kitchen was transformed into an extraordinary bathroom. This suite offers space for up to three people.
Ground plan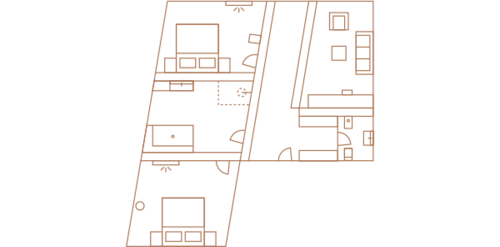 4 pers. | size: 65 m2 | gothic